ABOUT US
Welcome to Celebrate Beauty
One of the best beauty clinics in Sweden
Welcome to Celebrate Beauty!
Welcome to Celebrate Beauty! We are a team that strives to provide the most optimal and effective treatments for you. We take an individual approach to beauty and health. Therefore, our concept is based on seeing the whole person and combining the best and latest methods and alternative techniques to help you to beauty and health – from the inside out.
We offer a variety of treatments ranging from laser hair removal, skin care, facials, spray tanning, lashliB, browliB and massage. Each individual is unique and we therefore customize each treatment based on your specific needs and wishes. We dare to promise that Celebrate Beauty is one of Sweden's best beauty clinics. When you open our doors, you'll be greeted by happy faces, all of whom are passionate about giving you exactly the treatment you need.
The salon employs three beauty nerds who met during their training at the Gilda School in Malmö.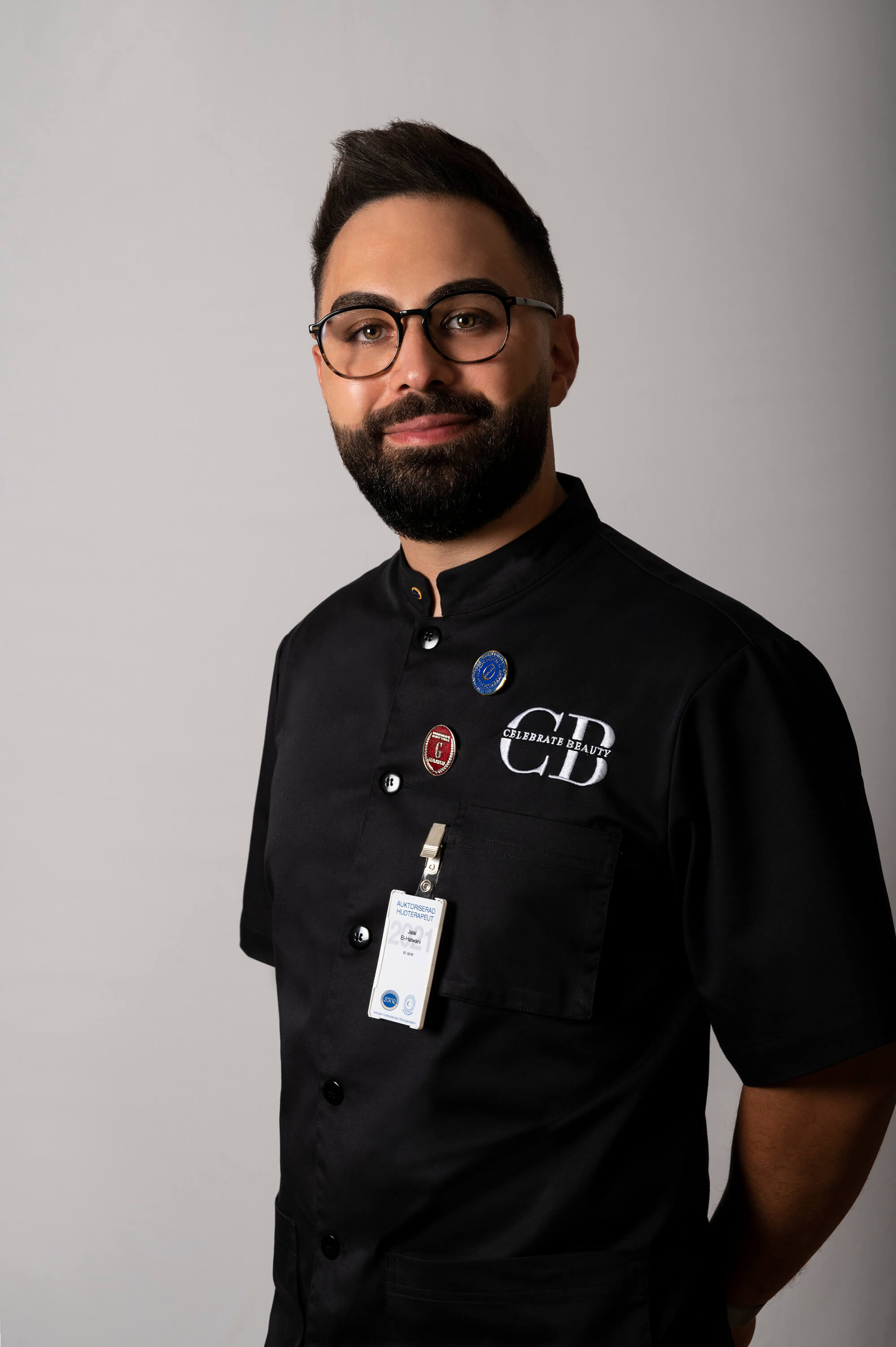 Jalal is a person who always wants to learn more! He is a trained hairdresser who decided to change his career path and today he is a highly qualified skin therapist with an international degree. He is also studying to become a nurse. At Celebrate Beauty in Malmö, Jalal is responsible for offering effective and result-driven treatments. He sets high standards for the quality of his treatments and is passionate about all things beauty.
A detail-oriented person who leaves nothing to chance, he makes sure that everything is correct and follows all guidelines to ensure that the customer gets exactly what they expect from the treatment. At Celebrate Beauty you can be sure that you will receive a treatment of the highest quality and with care and passion!
Opening hours
Monday-Thursday 08:00-20:00
Friday-Sunday 10:00-18:00